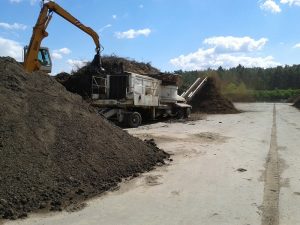 3 Techniques That Improves Grinder Wear Parts Performance
When it comes to wood grinding, of the key things that you need to consider is the condition of grinder wear parts. These are the parts of the machine that does the actual grinding of the wood. Therefore, their condition will greatly determine the overall performance and the productivity of the wood grinder machine.
However, some of the grinder wear parts in the market may fail to meet the quality test of the machine. But there are also high-quality grinder parts that will offer incredibly high performance. So if you are going to the market and you want to get the best quality teeth, you need to consider a number of factors. Among them is the manufacturing techniques that have been used. Here are three key process or techniques that make a good grinder wear parts such as grinder teeth:
Hot Forging
One of the best ways of deforming work pieces to create the required tools is through hot forging. This is a process by which a piece of has is heated to crystallization point. At this point, the metal is already in its molten form hence making to for the operator give it shape and the size of the grinder teeth. There are many benefits that come with hot forged grinder wear parts. They have high strength and extreme hardness. If you are buying hot forged grinder teeth or blades, you will be impressed by the durability and longevity. They also offer high resistance to wear and abrasion.
Tungsten Carbide Hardfacing
This is another technique that you need to consider is you are grinding tough woods. As the name suggests, hardfacing is the process of adding a coat of a harder metal on another metal. In this case, tungsten carbide is the material that coats 'softer' metals. The technique is used to improve the hardness and strength of grinder wear parts especially grinder teeth and blades. You need to consider his technique.
Brazing Tungsten Carbide
Tungsten carbide hardfacing is another technique that is widely in the manufacturing of the grinder wear parts. As the name suggests, the technique used brazing technology instead of the common soldering. The technique is now widely being used to make joints that combine the tungsten carbide tip to the steel body. Brazing joints have proven to be extremely strong, and that is the reason why they are being used for the grinder wear parts. These joints can withstand most demanding conditions.