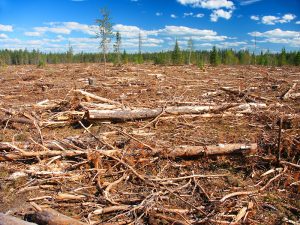 Are Aftermarket Morbark Parts Worth Investing In?
Well, if you are in the wood processing industry, then you understand the need for good wear parts. Whether you are using a Morbark machine or any other machine, you need to have the best wear parts if you are to achieve peak performance and productivity. That is why picking the right wear parts is one of the most critical factors for Morbark parts buyers.
There are many types of Morbark parts that you can buy with original manufacturer and aftermarket leading the park. Original manufacturers have been the most popular but aftermarket is increasing eating into its base. That is considering the number of Morbark users going for aftermarket wear parts for their replacement needs.
But is it worth investing in aftermarket Morbark parts? The answer is yes. That is because there are numerous benefits that come with aftermarket machine parts. Here are some of the reasons why you should seriously consider investing in aftermarket products:
Guaranteed Quality
Although most people initially dismissed the aftermarket tool as poor quality tools, things have changed over the years, and quality is not a problem. Therefore, you can now buy these parts without worrying about quality issues. If you look at what some of the aftermarket companies like Wear Parts China are providing, you will see that they are offering more than what the original manufacturer cannot in terms of quality. That is why most people are going for aftermarket Morbark parts due to these additional quality features.
Customization
One of the things that the original manufacturers do is assuming that their machines will be used in similar conditions. That is why original Morbark parts are identical or uniform in production. If you are looking for more customized tools, then you can find it with the original manufacturer. But with aftermarket manufacturers, you can get your Morbark parts customized the way you want. If you want your teeth to be hardened, you can have them carbide-hardened to enhance their strength. That's another reason why you should invest in aftermarket parts with your Morbark machine.
Friendly Price
The cost of buying new aftermarket Morbark parts is another reason why people are going for this route. Without compromising their quality, aftermarkets products are relatively cheaper compared to the original manufacturer. In fact, you will be saving a lot of money and still get the same quality id you go aftermarket. The price is usually almost 70% of the original manufacture tools.